Brighton Hippodrome Aerial
.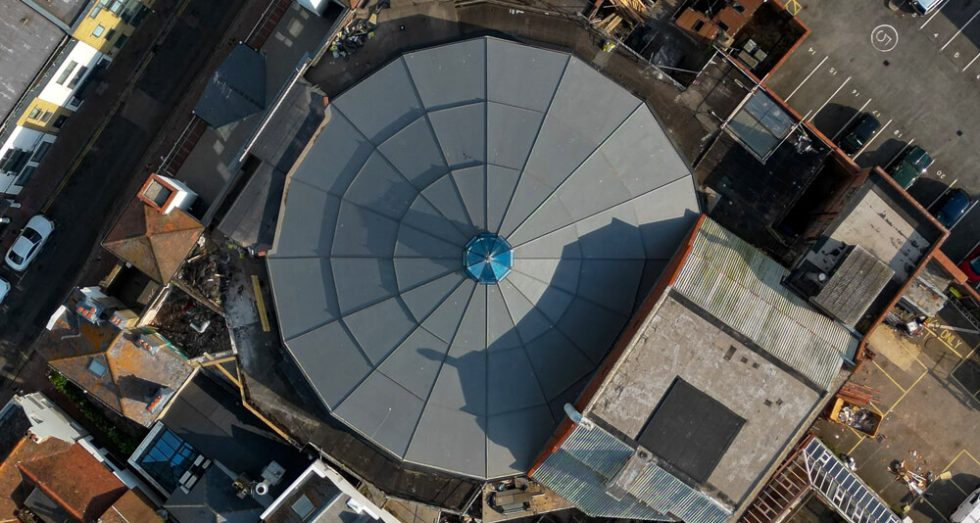 Flying Downtown
Zooming in on the wonderful Brighton Hippodrome on Middle Street. Is that a hexadecagon I see before me? The 125 year old theatre had seen better days, but thanks to significant investment and a new scheme, the restoration is well under way. Matsim Properties at the helm, with Lomax Architecture navigating design. One of the primary tasks was a new roof which some aerial survey shots by drone help show. Plans include new apart hotel, co-working space and a full revamp of the theatre to create flexible, performance, music and conference space. A sustainable and future proof concept to bring back to life this Frank Matcham classic… a south Devonshire compadre no less. Peach of a building in the heart of the city, and a stones throw from the beach. Fat Boy Slim rumoured to be launching the opening night.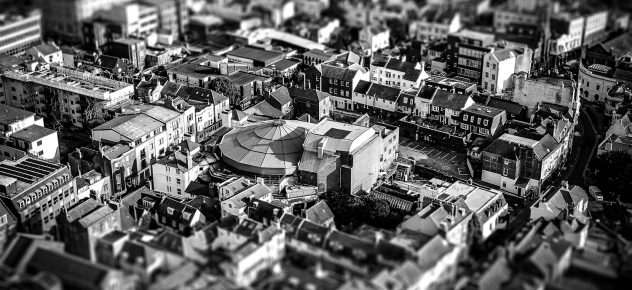 A couple of news articles here.
The Argus
https://www.theargus.co.uk/news/20588981.fatboy-slim-hopes-headline-brightons-hippodrome-opening-date/
Brighton and Hove News
https://www.brightonandhovenews.org/2022/08/17/brighton-hippodrome-owners-submit-plans-to-restore-landmark-venue-and-build-apart-hotel/